Rabbi Robert Lefkowitz

 NEW RABBI FOR CONGREGATION BETH SHALOM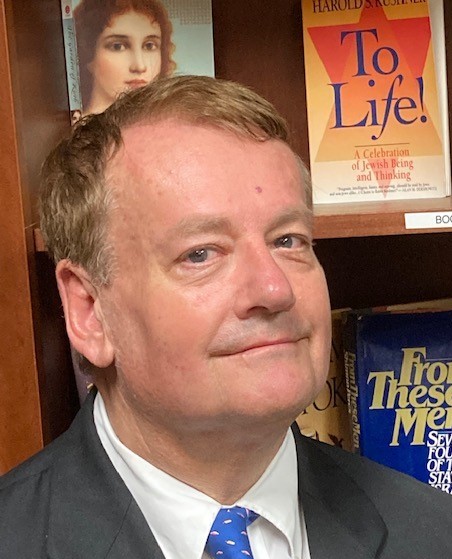 It is with great joy that Congregation Beth Shalom of Brandon announces that Rabbi Robert Lefkowitz will join our Congregational Family, on July 1, 2021.  Rabbi Lefkowitz will be our new Senior Rabbi.   Congregation Beth Shalom of Brandon is a Reform Synagogue located at 706 Bryan Rd., Brandon, FL. 335011.  We are a full-service synagogue, including a religious school.
For almost 30 years Rabbi Lefkowitz has been the Senior Rabbi at Congregation Beth Emeth in Orlando Florida.
He received his Rabbinical Ordination in 1994. He has been associated with Congregation Beth Emeth since his Ordination.  Prior to that, he received a Master of Arts degree from Teachers College of Columbia University.  He received his bachelor's degree from Bernard M. Baruch City College of New York.
Rabbi Lefkowitz brings a wealth of experience to our congregation.  He is anxious to begin his tenure at Congregation Beth Shalom. He was a guest Rabbi on June 18, 2021. He brought energy and enthusiasm to that Shabbat service.  His first official service is on July 2, 2021, at 7:30pm.   The public is welcome to join the members of Congregation Beth Shalom of Brandon. In person services start at 7:30pm every Friday evening.  We also stream the service on our open Face Book page:   https://www.facebook.com/BethShalomBrandon.
For additional information, please contact our temple office at 813- 681-6547 or visit our web site at https://bethshalom-brandon.org or send an email to cbs-brandon@outlook.com
Steve Billor, President of the Board of Directors.